Make a donation online today
(click here)
Mission Statement
The mission of the Foundation is to support , enhance, and enrich educational opportunities for Benjamin District 25 students and staff by going beyond the normal limits of the school district operating budget.
Benjamin Foundation Goals
The Benjamin Foundation will foster and strengthen partnerships between the schools and the local business and corporate community.

Funds will be used to enhance and enrich the educational opportunities for students beyond the normal limits of the School District's operating budget.

Funds will be used for materials and equipment that may be needed to assist in integrating technology into school learning, teaching and communication.

The Benjamin Foundation will encourage educational excellence through creative teaching and faculty development.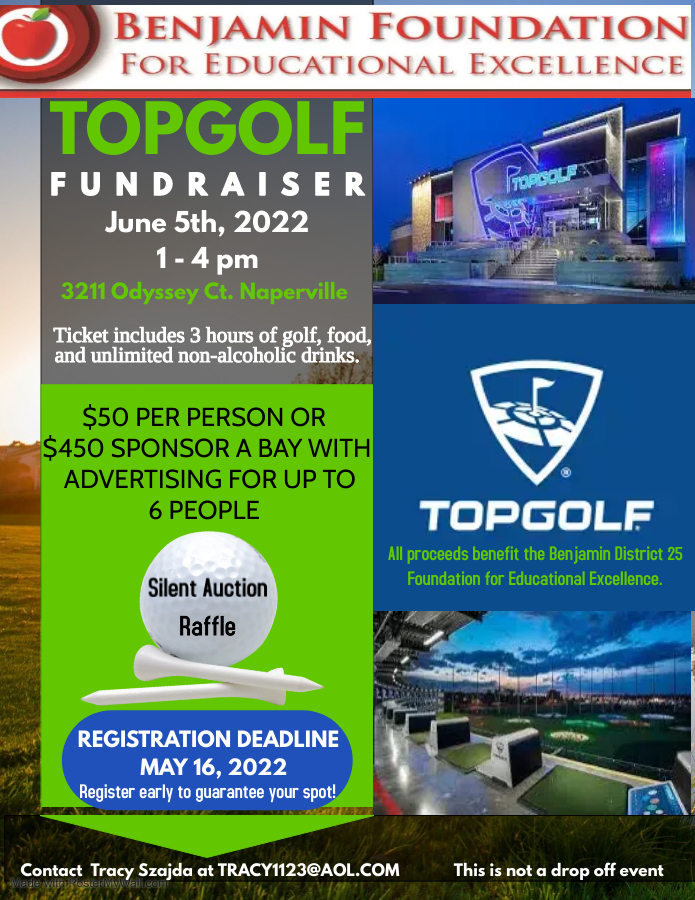 The Benjamin School District 25 Foundation for Educational Excellence is an Illinois nonprofit charitable organization founded in 2000 to enhance the quality of education in Benjamin School District 25. Though the Benjamin Foundation works closely with the School Board, it is independent from the school district and is governed by a volunteer board of trustees who are business leaders, parents and community leaders.

Online Donation

YOUR TAX-DEDUCTIBLE DONATION WILL BE USED TO ENHANCE OUR EDUCATIONAL PROGRAMS THROUGH:

- CURRICULUM ENRICHMENT
- TECHNOLOGY INTEGRATION
- PROFESSIONAL DEVELOPMMENT

The Benjamin Foundation is a 501(c)(3) nonprofit charitable organization.
Your contribution is tax deductible to the extent provided by law.