2009 Benjamin Grad Mei-Li Hey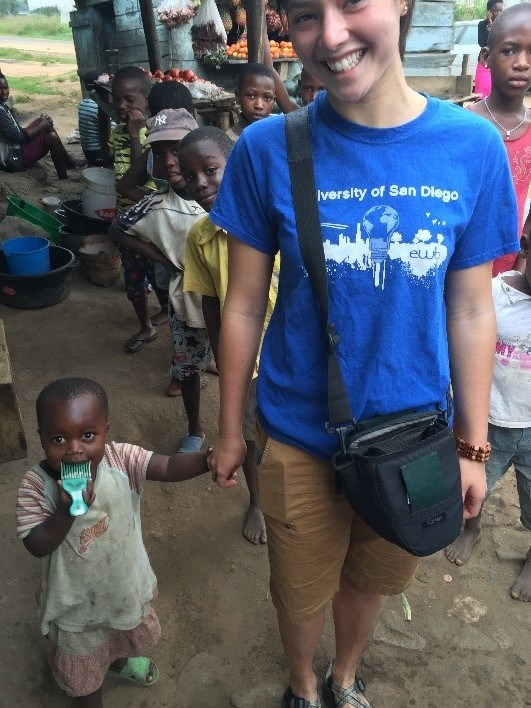 Benjamin District 25 graduate Mei-Li Hey is among a handful of students at the University of San Diego who are making a difference in socially isolated locales around the world.

The junior mechanical engineering major who graduated from Benjamin Middle School in 2009, was recently named a Social Innovation ChangeMaker at the school, due in part to her efforts to help landmine victims in rural Uganda improve their lives and enhance individual dignity.

Hey is part of a three-student engineering team who developed innovative latrine prototypes to help those missing limbs navigate primitive camp-style latrines used in Uganda's remote rural villages.

Despite U.S. travel warnings, the students and three USD engineering professors, journeyed to Uganda in early January. There they met with landmine victims and residents in various villages, conducted design trials, solicited design feedback, and visited local trade schools to source materials and manufacturing potential.

The project stemmed from an Innovation Challenge and student social venture contest organized by the Center for Peace and Commerce at the University of San Diego. Hey's team placed third in the initial competition, featuring more than 120 design teams.

Through the Social Innovation Challenge, university students in San Diego generate ideas for innovative ventures that respond to a social, economic, environmental, or justice issue of their choice, and compete for seed funding to launch or expand their ventures. Social ventures may be for-profit, non-profit, or hybrid models with a domestic or international focus. Two specialization tracks are dedicated to promote Technology and Women Entrepreneurs.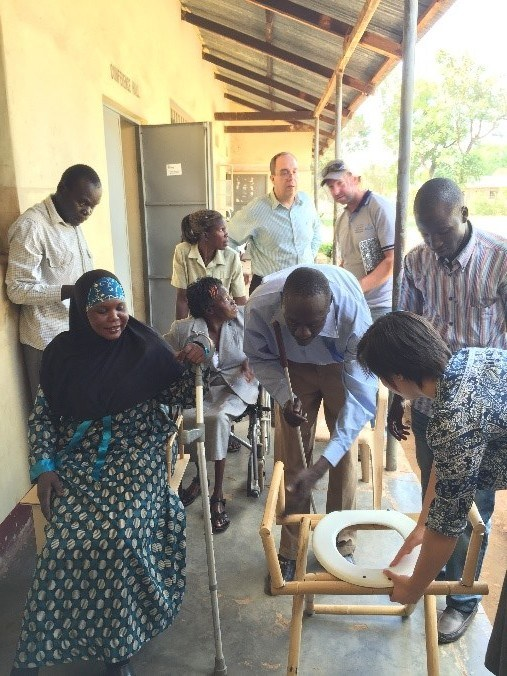 "My time at Benjamin taught me the importance of hard work and compassion for others," says Hey. "I was inspired by all the wonderful teachers, and I remember especially enjoying my science classes. The constant encouragement and contagious enthusiasm that I received from Benjamin teachers made me excited about learning. Benjamin prepared me very well for high school, which in turn has led to success in college."
2009 Benjamin Grad Laura Panicali
Laura Panicali is one of the many shining stars for whom Benjamin District 25 provided a solid educational foundation and helped lay the roots for blossoming careers.

Family Ties:

Parents Robert (electrical engineer) and Julie (grant writing specialist for Ascension Illinois Foundation) Panicali still reside in district. Younger sister, Elizabeth, is a NICU nurse at Loyola University Medical Center in Maywood, IL.

Education

Laura is a graduate of Benjamin Middle School (2009), Community High School (2013) and graduated Magnum Cum Laude from Beloit College in 2017 with a bachelor's degree in mathematics and a minor in computer science.

During her college tenure, she served as captain of the Beloit College women's basketball team, was a three-year starter, was named Midwest Conference Player of the Week and was a Midwest Conference Academic-All Conference selection all four years. She holds the second highest single game point total in Beloit program history with a career high 35-point game.

Career

Following graduation, she started her career working for United Health Group/OptumRx in Schaumburg working in the pharmacy scripts division. She has now been there for almost five years working as a software engineer in multiple different technologies. She has also volunteered for technology mentoring programs and girls in STEM events.

Golden Memories

Outdoor Ed at Loredo Taft in 6th grade! In athletics, our basketball and volleyball teams won conference or the tournament every year that we played! I also really enjoyed the rollerblading units in gym class and getting to go to the high school for a day for Sportsfest.

My favorite class was Denise Johansen's 3rd grade science. I vividly remember setting off rockets made of film canisters and Alka-Seltzer! Science was always my favorite subject in elementary and middle school and that is why my favorite teachers were Denise Johansen, Jim Allard, and Mark Bradbury, who was also my 7th grade basketball coach and from whom I learned so much about science and basketball!

I played volleyball, basketball, and track at Benjamin Middle School as well as being a part of the student council.

How did Benjamin District 25 help prepare you for the future?

Benjamin taught me valuable life lessons. I was encouraged to get involved in clubs and athletics. Middle school was when I developed a strong work ethic and decided that I need to work hard for the things I want most in life. Benjamin District 25 helped form the base of my academic and athletic career, and prepared me well to excel in high school and beyond.