1996 Benjamin Grad Jason Paton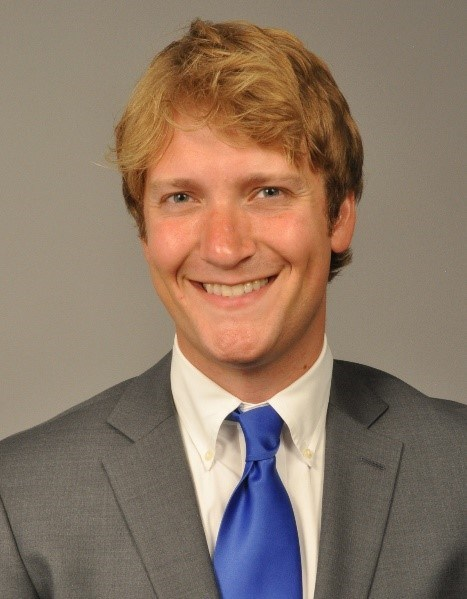 Jason Paton currently is a consultant in a two-year post-MBA development program for Liberty Mutual Insurance. He graduated from Benjamin Middle School Class (1996), St. Charles High School, (2000), earned his bachelor's degree in Economics from Vanderbilt University, (2004); and his master's degree in Business Administration from Duke University ( 2012)

Family Ties: James (dad), Robin (mother and a registered nurse who previously worked at Benjamin Middle School), Karen (sister).

Career Highlights: I currently work on various strategic and general management initiatives. These projects span across many diverse roles and geographies, including Boston, Denver and Madrid---where I'm working on a project geared towards re-defining Liberty's customer segments in Spain and the tactics that are used to communicate with those segments. For instance, I help lead marketing efforts geared towards families rather than individual policyholders, and design initiatives aimed at forming deeper emotional bonds with customers in the Spanish market, to increase loyalty. This fall I'll return to Chicago to assume a full role in Liberty's Midwest Region of Commercial Insurance.

Prior to business school I was a travelling strategy consultant for a large company, and I had projects for diverse clients all over the country--from large banks to the United Nations. While the job was fulfilling and exciting, heavy travel demands (often flying out to a client early Monday morning and not returning home until Friday night) and workloads made me want to transition to a career that would allow me attain more "normal" lifestyle, and live in house rather than a hotel! I also worked previously at a small start-up in Nashville.

Favorite Benjamin District 25 Memory: Outdoor education----it was a great chance to travel to away from home for a few days and have fun in the woods with my classmates. I still remember doing a skit where I volunteered to for the role of "JC Penney," whose only costume was a towel.

Favorite activities: Eighth grade lock-in, seventh and eighth grade boys' basketball, fifth grade "rocket day," and classmates chanting "Volvo! Volvo!" each morning in seventh and eighth grade when my mom dropped me off in her gold station wagon.

Favorite Teachers: Matt Bohrer, Alexa Martin, and Rebecca Brooks

How District 25 helped prepare me for the future?

My experience helped develop my academic, artistic and athletic talents and interests. At Benjamin I was able to develop abilities to solve problems, be accountable for my responsibilities, and work well with others--foundational skills that are required every day in our adult lives. In general, I feel that one's middle school experience happens during a very important and transitory time in life--with one moving from childhood to adolescence and with it the need to evolve from being purely a concrete thinker to that of an abstract thinker, cognizant of the "greys" in the world. I appreciate that in these critical middle school years I was able to be in a place that offered smaller class sizes and dedicated teachers that really cared about us. The smaller school---80 in my graduating class---provided a level of comfort with faculty and students, and I know that individual attention helped me to develop my learning abilities, self-confidence and intellectual curiosity.